Kulî Kurd e !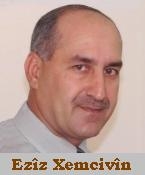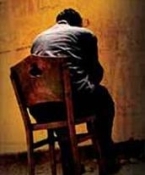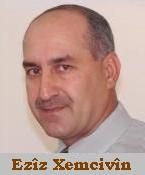 Kulî Kurd e !
Dixwazim çîrok û bûyerên piçûkaniyê bi tevayî ji dilê xwe derxînim; Mixabin ne dem alîkariyê dike û ne ez ew nivîskarê jêhatî me, ko rojê carekê an sibeh û êvarê ( got - sarekê an helb-þikestekê ) nûjen bi wêneyê xwe yê ciwan re li hemû malperan belav bikim..

Wisan evê gotinê didim ber rûyê xwe, da kesên ez bi nivîskariyê nas dikirim, ji min re nebêjin : Gelek ciwanmêran li te zêde kirine..!!

Carekê li malê rûniþtî bûm. Hevalekî li derî xist. Pêk ve rabûm; li ber derî ji min re got : Kekê Dodan çend gotinên min bi te re hene..!! Fermo bira xêr e ? Em tev de derbas bûn, ciwanmêr rûniþt, lê serê wî bilind nedi bû..

Ez mat mam; min got xêr e birayê Kulî te tirs xist dilê min..!!

Serê xwe rakir û got: Birayê Dodan, ez ji te þermezar im. Bawer bike ne bi destê min e, lê endamên Koma me ( Tîpa hunerî ) biryar dane, êdî em ji te dûr bikevin û dan û standinê hîç bi te re nekin..

- Birayê Kulî bêje, min çi kiriye ?

Destên xwe li hev xist û got : Birayê Dodan me bihîstiye tu Ereb î..!!

Axxxxxx …. Axxxxxx bi rastî birayê Kulî te dilê min ji cî kiþand. Malava bera bi vê be û ne bi tiþtekî din be..

Kulî dîn bû û got : Yahoo ma ji vê xerabtir çi heye ? Ev sê - çar sal tu di Komê de alîkariya me di rastkirina zimanê Kurdî de dikî, û her tiþtê me tu nas dikî.

Ma heya niha çima te ji me re nedigot : Ez Ereb im..??

Ê Kulî ez ne Ereb im !! Duv re tu ji kûderê nas dikî Em Ereb in ? ?

Birayê Dodan pismamê te bi me re ye.

Li cihê kar bi zimanekî dirêj got : Em ji êla (… ) ne û ev êl Ereb in..!!

Birayê Kulî navê min Dodan e. Piçûkaniyê navê ( Çivîkê Qefilî ) li min dikirin.

Malbata me ( Xecê ) ye.. û naznavê Xecê Qulingê ye. Navê kalikê min Birahîm e, û navê birayên wî yek Silêman û yê din Xwedêda ye.. Em ji gundê Sorika ne, yê ko nêzîkî Hazdê, Dazwanê, Kurdo, Birîva, Þêqinê, Bîra bazin û Xezalîkê ye. Dikarim bi dehan gundê derdora Amûdê bihejmêrim.. Va ye tu Kurd î û ev sê sal ez zimanê we ê Kurdî serast dikim..

Baþ e gelî xwendevanan hûn bibêjin û bera bextê we ne wek bextê Kulî be ( Dodan, Çivîkê qefilî, Xecê, Qulingê, Birahîm, Silêman, Xwedêda, Amûdê û tevaya gundên wê.. )

Ev Ereb in..! ! ? ?


Dubey, 18. 04. 2007
Nivîs : Ezîz Xemcivîn
Dema weþana nivîsê, 22. 05. 2007



Ezîz Xemcivîn
xemcivin@hotmail.com
http://www.xoybun.com/extra/slide/Unbenannt-2.swf
http://www.pdk-xoybun.com/nuceimages/Newroz_Kurdistan_PDK_Xoybun_x1.jpg
http://www.pdk-xoybun.com/nuceimages/Nexise_Kurdistane_PDK_b.jpg
Mafê Kopîkirin &kopîbike; PDK-XOYBUN; wiha, di xizmeta, Kurd û Kurdistanê daye : Pirojeya Kurdistana Mezin, Pirojeyên Aborî û Avakirin, Pirojeyên Cand û Huner, Lêkolîna Dîroka Kurdistanê, Perwerdeya Zimanê Kurdî, Perwerdeya Zanîn û Sîyasî, Weþana Malper û TV yên Kurdistane. Tev maf parastî ne.
Weþandin:: 2007-05-22 (3678 car hat xwendin)
[ Vegere ] | PRINTER