Mahir Barwarî : Xwedi li Komelên Dortmund ê Derkevin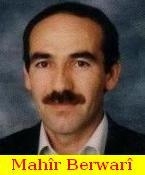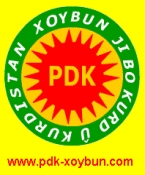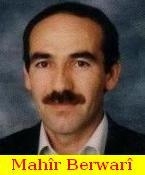 Xwedi li Komelên Dortmund ê Derkevin
Li 01.10.2004, ez bi malbata xwera, hatîne bajêrê Dortmund û lê binecih buyin. Li maha 10.2004 an da, ez li cada; Gneisenau str. di meþiyam bo xwe, ji nîþkekê ve min alayê Kurdistanê dit, bi cama ciheki ve û qelebaligi yek. Min xwe nêzik kir, min dît yên bi kurdi ( devoka rojavayê kurdistanê ) di peyvin.

Camêrek ji mira di bêje fermo keko, tu kurdi, bikeve hindir. Ez hinek geþ bum, min bawer ne dikir, ku ezê Kurda hu kom binim. Paþi bo min derket ku ew kes kekê Þêrko Mîrani bu, endamê Komela ( Civata Kurda li Dortmund ) û ew qelebaligî, taziya Ferhad Çelebî bo, ko li rojavayê Kurdistanê bi rûdana Tirombêlê mir bu.

Ez ji keftime di komelê da, ji bo taziyê .

Tazî gêra bi xêrhatina min kir. Min ji, bi sopasi ve wergirt.

Tirsa min ew bu, ku ev civîne ya endamên (Pkk) bit, ku ez naxazim bikevme di gêngeþa wan ya bê mifa da.

Piþti vê hev ditinê û hinde gêngeþê, di tazi yê da, min ji amade buya xwest, ko hinde rewþenbîr û çalakvanên kurdên siyasi û komelên kurdi li Dortmundê nas bikem.

Li wir me hindek naskirin, mina : kamiran, Þêrko, Keça Kurd.
. . .

Wan bi dilxweþi ve xast ji min ku ez bikevme di Komela civata Kurda da. Bo minji ev xewnek bu. Ez amade bom di civina Komelê da li gel mella Mohemedi, ji bu nêzik kirin û li hev kirna û êk girtina Komela Civata kurda û komela Hîvi ( taybet bu bi kurdên binxetê ve û piraniya endamên wê genc bon ).

Van civîna nêziki 8 meha kêþa, û pitir ji 10 civîna li ser çawaniya hev girtina herdo komela hatine kirin. Ez di hemî civina da amade bi bom, tenê ya domhiyê nebit, ko di wê civinê da li hev nekirin û ji hev veqetan.

Tiþtên heri balkêþ di wan civina da li ser axiftin, wek bê layen û bi wijdan û bi kurti ji xelkê xwera dê di van xalên xarê da zelal kem :
1. ) Komela Civata Kurda, tirs ji wan genca hebo ( komela Hîvi ), ko komelê bêxne bin bandora xwe. Herwesa di binve, ew soçdar dikirin, ko ew ji pkk ê veqetayne û dixazin Komelê bi wê sentê ve biben û karkirin li gel wan hindek zehmete. Ji layekê dive, ko ew gencin û zanîna wan di Komela da nîne ( ev bi min ji ya rast bo, lê ew di xwin gerim bon. Heke kesên bi serbur ( tecrobe ), ew vegirtiban, da mifa jê hêt wergirtin û da xizmet hêt kirin ).

Disan ew soçdar dikirin, ku ew Komele ka tondrew (onsiri ) ye. Armanca wan ewe tenê ji bu rojavayê kurdistanê kar biken. Kurdên parcên di yên Kurdistanê di komela xwe da ( Hîvi ) qebol neikirne. Ev çende wan bi xwe ji vekiri di got, lê li xwe vegera bon û dest ji vê hizrê berda bon, çonki têda sernekeft bon û tûþî rexna piraniya kurdan hatibon ! ! !

Komela Civata Kurda dixast, ko navê komela nû ya hevgiti her li ser vi navi bi mine. Jiber ko ev Komele hatiye niyasin li Elmanyaû gohorina navi li Mehkemê hindek xerci ( mesref ) di vêt, ko pêtvi nake bi guhorin navi.


Civata Kurda dixastin, bo demekê komitek ji herdo komela bihêt çê kirin.

4 kes ji komela Hîvi û 4 kes ji komela Civata Kurda û êkê bê layen .

Yê bê layen miraza wan Ez bom an Mella Mihemed, dako hijmar cut nemine, bibine 9 kes.

Weki min hizir dikir ko wan ne dixast di konfiransi da vê arêþê careser ken. Ya zanaye ko komite di Komcivînê da di hêt hilbijartin. Tirsa wan hebo ko ew dernekevin ji ber tengasiya endama.

2. ) Komela Hîvi tirsa wan ew bo, ko Komela Civata Kurda piraniya wan ji Partiya bon û kal û xodan tecrobe û xapandin bon, wan di nav xwe da hinda biken û rolê wan bin pê biken, piþti hevgirtinê.

Wan þik li bêlayeniya Komela Civata Kurda hebo û gelek cara di civina da, rû bi rû û vekiri di got ; ev komele, ya Ehmed î û Kamirani ye û ew pê di leyzin û xwedan biryarin. Ew naxazin û nahêlin kesên genc û ne li ser tayê wan bikevne tê da û ji bo berjewendiya partiyên xwe Komelê di hajun.

Þik bo wan çê bo, li ser Komela Civata kurda, di meseleyên diravi ( mali ) da, jiber hindê, bepirsê mali yê wê komelê, nikari maliya komelê zelal ket. Anko her rojekê hisab bi rengeki di kir. Di vê xalê da seda sed rast bo. Em bi xwe ji heta niha tê negehiþtin, ka maliya Komelê berev kuve diçe. Ez bi xwe çi þika nabem ji wan li ser hinda kirna para. lê þaþi di karê wan da heye, çi tiþtê dîkomênt kiri û bi zelali û bi raport li cem wan tuneye. Ev diyar bo di konfiransê 15. 05. 2005 ê da.
. . .

Komela ( Hîvi ), dixastin, ko navê Komela hevgirti, ji herdo komela bi hêt wer girtin û bi be komela ( Civata - Hîvi ) an bi temami navek coda lê danin, da xwe ji vê aloziyê derbas ken.

Piraniya wan li ser hindê razî bun, ku navê wê bibe ( Civata - Hîv i ).

Komela Hîvi dixast ko bi zûtirîn dem Konfiranseki amadeken û li wêrê biryarê li ser biden û bi hilbijartina ev komite bihêt hilbijartin. Ew ji xwe razi bun, ko wê rolê xwe binin.

Di civîna Domahiyê, ya hevgirtinê da, ko hemi tiþt çareser bibon, beri hîngê, ez ji ber karekê pêtvi amade nebibom.

Di vê civînê da weki mela Mihemedi ji min ra gotî, dîsan vegerane ve destpêkê û hêcet li hevdo hilêxistin û biryara hevgirtinê hilweþandin.

Di roja 15. 05. 2005 an da ez amadez konfiransa Civata Kurda bom. Di konfirensê da min rolê amadekirin û serperiþti ya hilbijartina di konfirensi da kir, li gel birayê berêz Bawer ( ji Rizgari ) û kesek di.

Komitek hate hilbijartin û ji ber kes nebo xwe hilbijêrit, daxaz kirin ko ez ji bikevme tê da.

Min daxaza lêborinê kir û vekiri min got : Ev kesên hatîne hilbijartin nikarin vi kari biken û min tecrobe li gel wan hene. Ji ber hindê ez naxazim bikevme di karekê ne serkefti da û bi min çareser nabe.

Wan zori li min kir, lew min biryar da ko bu demê sê meha li gel wan kar bikem, wek tecrobe. Di van sê meha da dê karê wan zelal bît, diser hindê ra min ji 80% baweri nebo ko dê kar ken.


Di 18.05.2005 komita nû, êkemîn civina xwe best, da programê Komelê danin bo salekê.

Hindi ez di komelê da, 6 civin di viya bihên bestin, ya domahiyê di roja 15.06.05 hat girêdan.

Di van civîna da tiþtên entike min dîtin, ji wan, bê seroberiya endama û sari û amade nebana wan bo kari. Herwesa amade ne bona wan di civîna da û hest nekirin bi berpirsiyaria xwe, beramberi wan xelkê baweri dayê û ew di konfiransi da hilbijartîn ! ! !

Seh ken List û diyagiramê civînên Komelê. Bi dax ve ez nikarim Diyagiramê Mali amade kem ji ber, ko ez nekarîm pêzanînên dirist vi dest xwe bêxim.
. . .

Ev diyagirame di civîna roja 15. 06. 2005 an da min li gel wan gêngese (nîqaþ) kirin û min biryara derketinê ( Istiqale ) ji kari li gel wan da, ne ji Komelê.

Herwesa her demê ez bibînim kar dê hêt kirin, an ev kese hatin gohartin, ez wê vegerim ve. ( Eve kopiyeka wê dest ji kari berdanê ye li gel wan, ko kopiyek min daye her endameki di civînê da, we ji nedili hat qebol kirin û paþi navê min bi resmî hate der ji komitê, di mehkemê da.

Li þûna min Nejat danîn, ko heta çar meha ji haya wi jê tune bo û agehdar ne kir bo, li dûv gotina wi, li ser vi babetî, berpirsê komelê di got : Manê Ehmed Çemlibilî gotiye min, bike tê da. Bo zanin li Konfiransi da Kekê Ehmed xwe nehilbijart û nekete komitê !!!!


Berêzan Hevalên Hêja;
Di roja 15.05.05 an da, Konfirensê Civatê hat kirin. Ez ne bi dilê xwe hatime hilbijartin, ji ber tecrobeya min ya 6 heva di komiîta berê da, wek harikarek ji bu hevgirtina herdo komela. Lê bi daxve, sernegirt. Ew karê herdo Komela 8 meha bu kar dikir, bi avê da ço û karek nerênî kire ser ( silbî ) kire ser herdo Komela û bu Kurda bi tevayî. Hîviya êkgirtinê û vêkra karkirnê nehêlan.

Binasên kê bin ? Boçî çê nebo ? Miraza min ew nîne.

Min bi vekirî ( aþkera ) gut, di konfiransê da, ku min baweri nîne karek hejî tir bikeyn, ji yê berê. Ev komele navê wê herimandîne ( têk dayine ). Di van kesan ra na bînim, bi vi dest û dari guharina biken.

Metela mezina di bêje : Perê wekî berê Ji neçarî, çimku kes nebo, me viya Þansekî bideyn xwe, bu demê 3 meha, wek tecrube kar bikeyn û bi pirektik, îsbat bikeyn ka komîta nû wê wekî yên di bin, di karê xwe da, bi bê berpisyari.

Di demê mehekê da bo min diyar bo, ku kar nahêt kirin, bi vî rengîû goherîna vî sistemî bi me nahêt kirin. Lew da ez þehmezar nebim beramberi xelkê xwe, ewên baweri daye min. Ez ji evro wêve çi têkeliya min bi komitê ve namine. Ez 2 heyvên di wek endam dimînim,eger karek bihêt kirin. Çê di be endametiya xwe dirêj bikem.

Ev rengê karên bê berpisyari, kar dikete ser kesatiya minû peywendiyên min bi gel ra. Ev kare bi hizra min ne xizmeta min û ne ya Kurdan dike bi vi rengî. Destên wan xweþbin yên bi karin, berdewamiyê bi vî karî biden. Ev nêrînên minin. Rû bi rû di gehînime we.
. . .


Ev biryare dihêt dan, piþtî ko ez gelek li dû çoyim û têkeli min bi xelkê ra girê day û reiya wan wergirtin li dûv Komelên berê.
. . .

Li gel rêz û silava
Mahîr Berwarî
Dortmund, 14. 06. 2005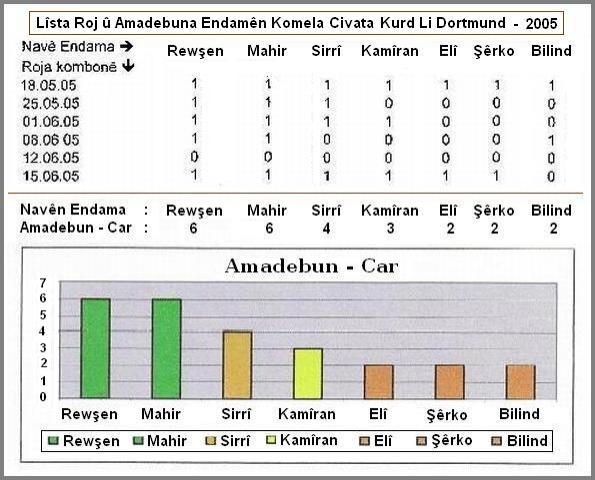 Piþti ez jê derketîm, çen civînên di, hatine kirin, ko di hindeka da wek mêhvan û dost gazi min kirin, ji bu ditina carekê bu ektivkirna komelê û dana deynên komelê. Ez li wê baweriyê me ko ew civin hemi tenê ji bu dana deyna bo, ne ji bo ektiv kirna komelê bo,conki hemî niqaþ li ser hindê bo. Mesela deyna, ji ber çî deyn ? Çendin deyn hene ? Goneha kê ne ev deyne ? Ki lazime wan deyna bi det ?

Ewên nû hatine hilbijartin, di gotin divêt komita berê bi den conki li demê wan da ev deyne çê bone. Lê em di karin harikariyekê bikeyn li dûv pê çê bona xwe.

Ewên kevin û di komita berê da wesan dixast ko hemi pêkve biden, ji ber komita nû hemi berpirsiyari hildaye ser xwe û komita kevin jê xils boye.

Gelek kesa wesa pê baþ bo û hatine dev min, ko komeleka dî ava ken, lê ez li gel vê pêþniyarê nebom. Min di gotê heke we di vên karekî biken werin pêkve, di gel her do komela bi keyn. Min ji wan xast û min liste amade kirin bo rapirsiyekê ( rifrandom ) bi hêt kirin ka kurdan bi giþti çi dixazin ? Heza wan heye bo komela ? An kurd pêtvi komela hene . . . ?

Min vekiri, ji komela Civata kurdan ra di got : Heke we çi qesd li piþt vê komelê nebin, di vê hûn xwe serast biken, ka we divêt kar biken an ne. Heke ne, pêtviye konfiranseki danin û van aloziyên xwe yên rêvebirnê û mali, tê da rû bi rû endama zelal ken. Paþî li wêrê wê biryar bihêt girtin ka wê komelê berdewam ken, an wê bi resmî bigrin. Ev babete di civina domahiyê li 10.2007 da bi vekiri ji wan ra hate gotin.

Lê bi dax ve ne ew amadene wek komita rêve ber li hev bicivin, û ne amadene dest ji komitê ber den. Her êk mijûli karê xwe ye, dem bo Komelê nîne .

Di bizava min ya domahiyê da, li meha 11.2006 an da, û li dûv pêþniyarên civîna berê, ko em xwe bigehînine xelkê xwe û komela Hîvi, ji bo çare kirna vê aloziyê.

Min hevdîtinek çê kir li gel Komela Hîvi û bi vî rengê xarê min jê fam kir : Wan vekiri îtiraf bi þaþiyên xwe kirin, ko bi tinê nikarin karekî biken. We heza wan hebo ko disa vêkra kar bikeyn. Wan dixast ko herdo komele xwe hilweþînin û ji nû ve Jomelek nû bi hêt ava kirin. wan amadeyiya xwe niþan da ko xerciya konfiransi an civina ew biden. Lê bi çi rengi amade nebon deynên komela Civata Kurda biden .Ew di wê bawerê da bon ko divê tiþtên berê her Komele bi xwe di vê çareser bike.

Min ev peyame gihande Komela Civata Kurda ( Kamiran ). Lê wi red kir û vekiri got : Komele heye qesda wi Komela Civata Kurda bo ), herkesek dixaze di komela da kar bike ev komele, bila kerem ke. Carek di em amade nînin li gel wan dirêj keyne ve.

Herwesa, li dûv pêþniyara min û kekê Torgut, me xast komiteka bê layen çê keyn ji çend kesên þareza, ji bo kontrol kirna maliya komela Civata kurda. Merem ji vê ew bo, da bo kurdan zelal be ka rewþa maliya Komelê çawane ? Erê raste deyn li ser hene an ne ? Ew deyn çendin û çima ?

Ev komite li ser raporta kontrol kirna maliyê imza bike û li civinekê da niqaþ biken li gel komita civatê û endama. Li dûv da vê kirîza abori çareser biken .

Min biryar da ko çi alikari yê nekeyn, heke bi resmi û di rêka civina da nebe .

Li domahiyê, min divêt bêjim eva li seri hatiye gotin, reiya minin, û li dûv zanin û tecroba xwe û bê layeni ( ne diji kesê û ne di xizmeta kesê da, xodê þahide çawa min diti û min jê zani wesan bi emanet ve min nivêsiye. Hivi darim ji min dil giran nebin. Di be ez keftibime hinde þaþiya, an az þaþ di hinde tiþta gehiþt bim. )

Li vir ez pêþniyar dikem bu rewþenbir û zana û siyasîyên Kurda, taybet partiyên Kurda li dortmund û derdorên wê li hev bi civin bi rengekê netewî û li vê berpirsiyariyê vegerin.

Berpirsiyariya Kurdan di keve situyê me hemiya. Xwedi derkevin li zarokên xwe, li malbatên xwe, li 10 000 Kurd a ....!!!

Dortmund pêtvi bi Senterekê Kulturi yê kurdistani heye !!!


Dortmund, 08. 12. 2006



Mahîr Berwarî
mbarwari@hotmail.de
http://www.xoybun.com/extra/slide/Unbenannt-2.swf
http://www.pdk-xoybun.com/nuceimages/Newroz_Kurdistan_PDK_Xoybun_x1.jpg
http://www.pdk-xoybun.com/nuceimages/Nexise_Kurdistane_PDK_b.jpg
Mafê Kopîkirin &kopîbike; PDK-XOYBUN; wiha, di xizmeta, Kurd û Kurdistanê daye : Pirojeya Kurdistana Mezin, Pirojeyên Aborî û Avakirin, Pirojeyên Cand û Huner, Lêkolîna Dîroka Kurdistanê, Perwerdeya Zimanê Kurdî, Perwerdeya Zanîn û Sîyasî, Weþana Malper û TV yên Kurdistane. Tev maf parastî ne.
Weþandin:: 2006-12-09 (3638 car hat xwendin)
[ Vegere ] | PRINTER